Comfortable Wedding Apparel
Bridesmaids are usually the unmarried women who have a close relationship with the bride. Their dresses should complement the bride's wedding dress. Usually the bridesmaid's dresses are elegant, decent, and simple. They should not be too gorgeous to avoid being too conspicuous. So how do we choose bridesmaid dresses?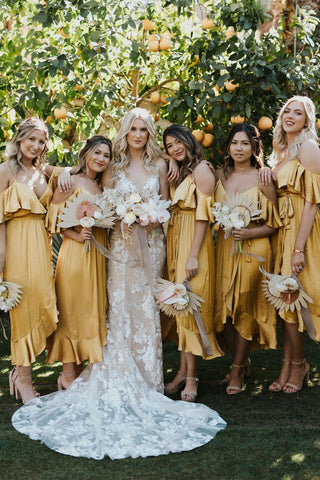 The color of bridesmaid's dress should not be too gorgeous, and the visual effect should not exceed the wedding dress. Therefore, we suggest that you can choose pink, nude and other light colored bridesmaid dresses. These colors' bridesmaid dresses can set off the romantic atmosphere of the wedding. In addition, fresh colors such as goose yellow, light blue and mint green can also be considered. The bridesmaid dresses of these colors are more suitable for outdoor weddings. In a word, the key point of choosing bridesmaid dresses is to unify with the main color of wedding arrangement.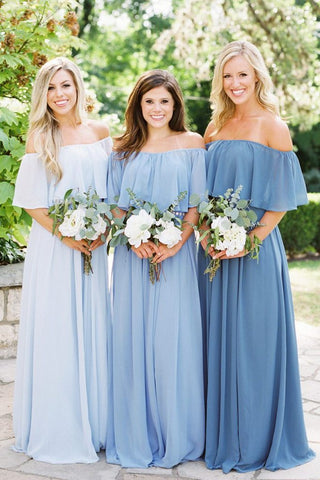 We can also choose bridesmaid dresses according to the wedding place. Try to choose light color bridesmaid dress for indoor wedding, and the choice of bridesmaid dress for outdoor wedding can be determined according to the wedding setting style, main color and other factors. In order to create a romantic and fresh atmosphere, we can also choose light short bridesmaid dresses. If you have a large number of bridesmaids, you can choose mix & match bridesmaid dresses.